When Brandon Huffman was a freshman basketball player at West High School in 2013, his coach told him he wasn't Division I material. Now, he's playing basketball for the University of North Carolina, the 2017 National Collegiate Athletic Association Division I champion team. That wouldn't have happened, Huffman said, if it wasn't for an Anchorage night janitor and recreational basketball coach named
Claude "Muff" Butler.
"Muff really helped me learn the game," Huffman said.
Butler, who works 363 nights a year cleaning Club Paris, is also a private coach for hire, helping high school athletes tone up their game. Once a promising young athlete himself, Butler got involved in the drug trade as a young adult and spent many years in and out of jail. Nine years ago, as he left prison, he said he was determined to change his life. Basketball seemed like a natural way to do that, he said.
"I love this game, and now it's even more rewarding because I can teach kids," Butler said.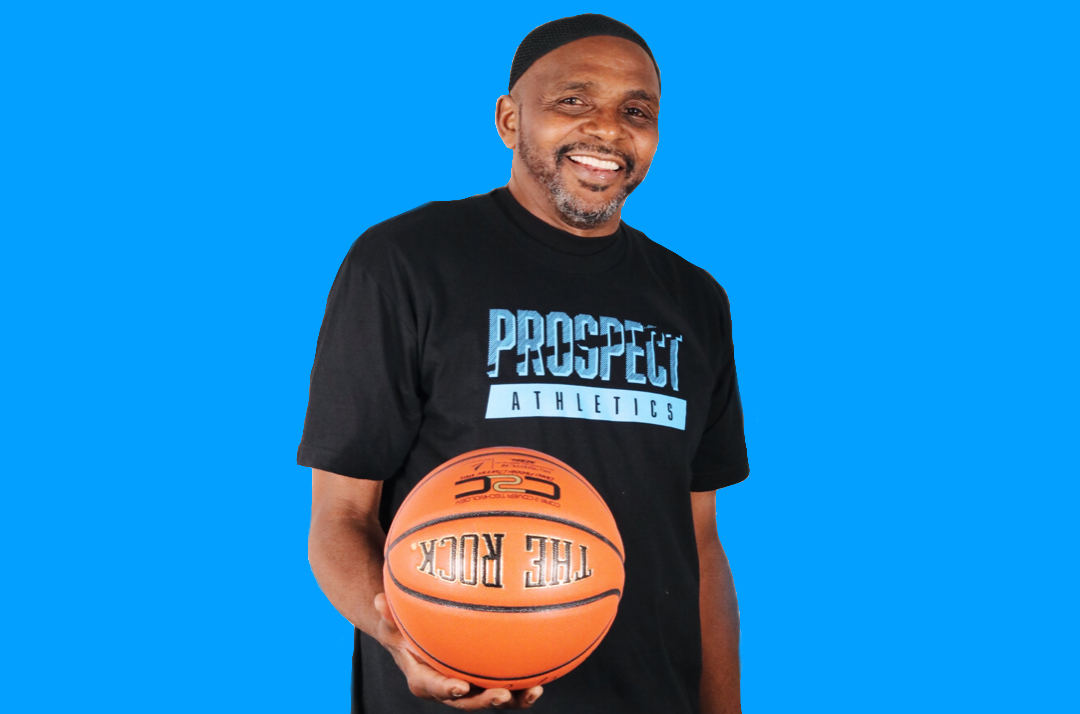 Butler gets to the Alaska Club South before anybody else. The court usually fills up around 2 p.m., he says, so he gets there around 9 a.m. to make sure he can reserve his favorite hoop in the back. Each day, Butler sees around eight kids for an hour each. In the summer, he works a longer day and sees ten or more. He starts off his lessons by charging $35 an hour, but sometimes, if a kid can show they're passionate enough, his rate can be negotiated.

"I thought I'd be sick of it by now, but I love it. I love the game," Butler said.
Butler's love affair with basketball began on the streets of New York. Born in 1958, Butler spent his childhood doing two things: Getting into trouble and playing pick-up basketball with college kids from Fordham University on his neighborhood court, he said.
At 16, however, Butler's daily basketball habit was causing him to fail half of his classes. And, he said, the drug scene of inner-city New York was on the rise. Butler experimented with drugs. His mother, fed up with his behavior, sent him to live in Anchorage with his cousin. After spending his formative years in an overcrowded place, Butler liked the change.
"I loved being in a place where I didn't have to constantly look over my shoulder," Butler said.
He got a job at the Captain Cook Hotel, and planned on starting his adult life in Anchorage, believing that high school carried no future for him. He befriended some local high school kids and played basketball with them at the recreation center and the public park.
One day, Butler was on a smoke break from his shift at the Captain Cook when a blazing yellow sports car pulled up. East High School basketball coach Chuck White got out. After a few minutes, White convinced him not only to go back to school but also to play basketball for East.
Butler led the Thunderbirds to the state championship, where he scored 41 points against the Monroe Catholic Rams. He became a household name in Alaska basketball, and soon, people from out of state had heard of him as well.
After high school, Butler received a scholarship at North Idaho College, a public two-year institution where he was able to transition from high school to college ball. Soon, he caught the eye of University of New Orleans, a NCAA Division I school, and eventually accepted a scholarship to play ball with them, he said.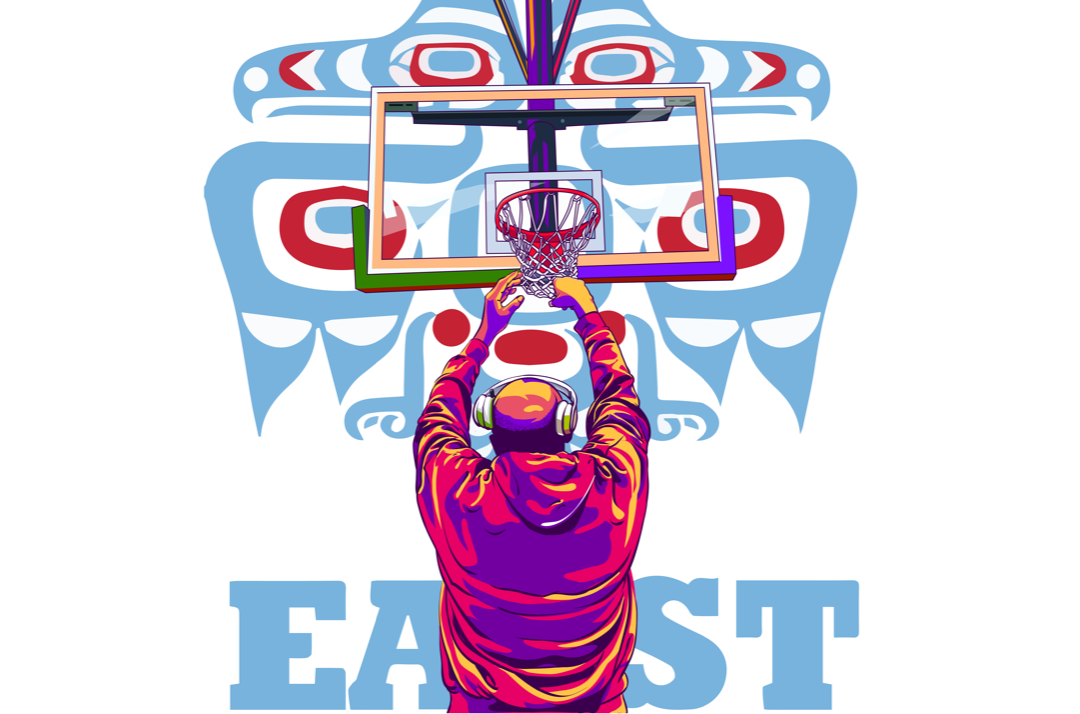 In 1986, Butler returned to Anchorage, settling in Fairview. He worked as a janitor at City Hall, married his high school sweetheart, and had two kids, he said. In the spare time that he had, he would make his way to the Fairview Recreation Center and shoot around with the locals. It was there that he met and helped train Trajan Langdon and Mario Chalmers, who both ended up in the NBA.

Butler struggled to make ends meet. Because of this, he eventually started selling cocaine. Butler sold dope seven days a week; driving around town for even the smallest sale he could find. He got accustomed to the rush, the money, and the respect he was given, he said.
"Drug dealing is as addictive as [taking] drugs," Butler said.
Eventually, Butler was arrested. After that, for years, he cycled in and out of jail, sometimes staying for months, and other times staying for years. At one point in 1997, Butler was sent to a notoriously tough federal prison in Seagoville, Texas, but still failed to turn his life around when he got out.
In September 1999, Michelle Butler, his wife of 19 years, went to get groceries at Carrs on Gambell. It was a walk she completed regularly. This time, however, she never made it home. Michelle Butler was stabbed to death, two blocks from her house.
At the time, Muff Butler was incarcerated at the Federal Detention Center, SeaTac, a detention center that doesn't let its inmates outdoors. The first and only time he was allowed outside during the entire year was to see his wife laid to rest. His daughter, 12 at the time, arranged the funeral.
"Drug dealers are selfish. You think about the money you're making, but not your family and the people you love," Butler said.
Michelle's murder remains unsolved. To this day, her face is still on the screen of Butler's phone.
After the murder, Butler depended heavily on two things to help get him by: Islam and basketball, he said. At his detention center, he would complete his five daily prayers from the confines of his cell and shoot ball at their indoor court.
When Butler got out in 2008, he was 50. The youngest of his children was in high school and the oldest was starting a family. He refused to go back into the drug trade, he said, but recalls the first two years going straight being the hardest of his life. When he was a dealer, Butler lived lavishly. Now, he lived paycheck to paycheck supporting himself and his elderly mother.
"I didn't understand working two weeks and being broke the next day," Butler said.
Soon, Butler got accustomed to his new life. His friends convinced him to join a 50+ basketball league. He started his job at Club Paris. He donated over fifty pairs of his gently-used Nike Jordans, a status symbol when he was a drug dealer, to the Salvation Army.
"Easy come, easy go. Things you work hard for, you keep. Things you get illegal, they don't last," Butler said.
In 2011, Butler returned to the Fairview Recreation Center to help his youngest son, Jalil, play ball. Butler and Jalil, who was in high school, went every day; playing the game and running drills. Soon, people started to notice these sessions and wanted in.
Butler accepted these new students, giving them the same training that he gave his son for $30 an hour. Soon enough he had to change locations from the Fairview Rec Center to the Alaska Club South for the additional space and nicer amenities. That's where he met Brandon Huffman.
Huffman and his family left Anchorage in 2015 for the Lower 48 and its promises of a more competitive league and better exposure. Despite the distance, Huffman and Butler still remain close, talking on the phone once a week.
Butler says he fosters these kinds of relationships with all of his students. If they need a ride, he'll pick them up. If they can't make their payments, Butler will help them find a solution. He does his best, he says, to teach them lessons both on and off the court that they can use for the rest of their lives.
One of his newest students is Brooklynn Haywood, a 9-year old girl with big hoop dreams, whose father is an Anchorage Police Department officer and former pickup playmate of Butler's from back in the day.
"He used to hang out with a crowd that wasn't so desirable. I never had any personal dealings with him, but I knew what he was doing… I think he's definitely changed." Anchorage Police Officer Mark Haywood said.
Butler has now helped over 30 kids in the past five years. He has sent a handful of students to college on basketball scholarships, including Jalil, who graduated from the University of Oregon last year. All three of his children have earned college degrees.
Butler isn't a different man than the one he was in jail, but instead an improved one; a changed one. He's still the same boy from New York with the same mischievous nature, unmatched work ethic, and obsessive love for basketball. He still loves his family. He still loves working with kids. He still works seven days a week, only now, he's using that time to give back to his community.
The only thing different now, he says, is he's doing the right thing.